100% insurance approved
Wetrack24/7 was approved as a VESA Member on 17 August 2015 with our membership and product being listed on the VESA Database and Website as at 18 August 2015.
Who is VESA?
The Motor Vehicle Security Association of South Africa (VESA) is a non-profit organisation that regulates the manufacturing and installation standards, as well as the Certification of Vehicle Security Systems in South Africa.
VESA protects the interests of both insurers and the public from being offered inferior services and products for vehicle security. VESA Accredited installers are rigorously trained and their fitment procedures consistently monitored.
The standards applied by VESA include those set by the South African Bureau of Standards (SABS) as well as those of vehicle security industry affiliates. VESA's success in preventing crime has resulted in it being appointed as the official vehicle security standards-generating body by the SABS.
Who is ABS?
The Accreditation Bureau for Security and Safety (ABS) independently tests and approves vehicle security products, setting test standards in conjunction with VESA Product Supplier Members. The specifications are reviewed annually to remain abreast with developments in technology.
Products that meet the test requirements are granted ABS Approval. Only once the product has been installed into a vehicle and the installation process certified with a VESA Certificate, does it carry VESA approval.
What does VESA mean to you?
Some insurance underwriters may support VESA's purpose in the security industry and this is acknowledged in their policy wording.
Ask your insurance underwriters whether they support VESA by way of preferential insurance rates.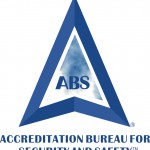 Click here to view our ABS certificate.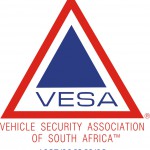 Click here to view our VESA member certificate.