Helps you locate & monitor the people you care about
WE CARE P2 personal assist tracker is compact in size and has an easy-to-use interface, is suitable for the elderly, children and workers. With built-in GPS/GLONASS and GSM connectivity, WE CARE P2 is able to collect accurate position data and utilizes its GSM capabilities to send the position data to a specific smart phone or server to allow users to monitor people that they care about. Furthermore, with the smart power-engine, the unit can remain in low power mode for longer operation life.
The WE CARE P2 can be used for Fleet Vehicle Tracking as well as personal use.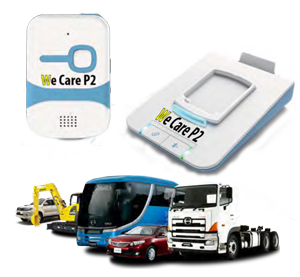 | | | | |
| --- | --- | --- | --- |
| Smart Alert | Positioning | Battery Charging | Wireless Signal Synch |
| SOS Emergency Alert | Predefined Geofence Boundary (Circle) | Wireless Battery Charging | BLE Signal Synching |
| Man Down Alert | Dynamic Geofence Boundary (Circle) | Backup Battery Charging | |
| Low Battery Alert | Smart Safe-zone – A smart BLE synch area, for device use  inside and outside particular safe area | | |
| | Assisted GPS | | |
| | Smart GSM Multi-Cell Positioning | | |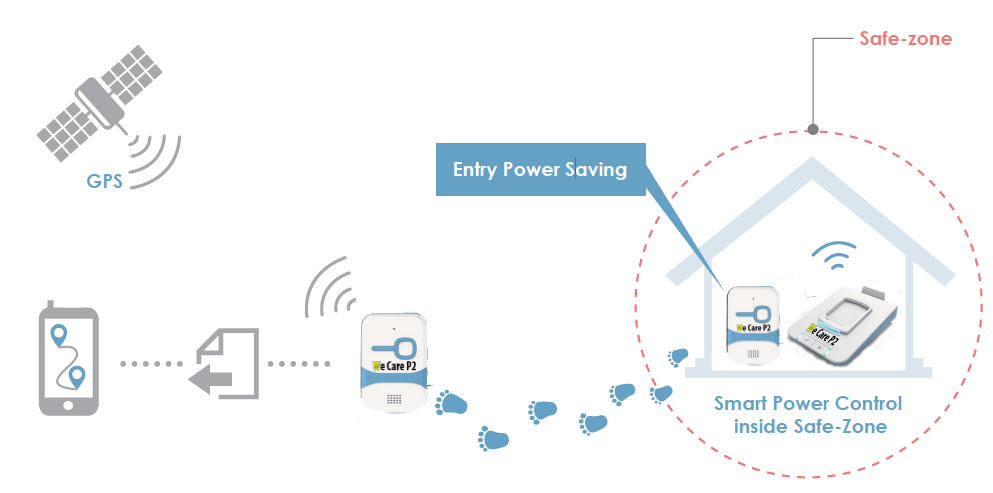 Specifications
Communication Specification
Frequency:
2G/GSM: Quad band, 850/900/1800/1900 MHz
3G/UMTS/HSPA: 850/900/1900/2100 MHz
GNSS Performance
Datum: WGS-84
Receiver type: 72 channels
Sensitivity: -160 dBm; 26s
General Specification
WE CARE P2
Dimensions (LxWxH): 77mm x 51mm x 21mm
Weight: 73
Power Source: 5V DC
Power Consumption:
20mA@5V DC (Operating Mode)
1mA@5V DC (Standby Mode)
0.6mA@5V DC (Sleep Mode
Charging Station
Dimensions (LxWxH): 130mm x 88mm x 30mm
Weight: 98g
Power Source: 5V DC
Battery: Li-ion 850mAh, 168 hours standby
Operating Temperature: -20 – +70
Waterproof: IP65
Interface:
Power Button
SOS Button
Self-Geofence Button
Micro USB port
Accessories
Standard
Holder
USB to Micro-USB Cable
Option
Charging Station
Backup Battery
Applications
Outdoor safety for elderly people
Lone worker protection
Children safety
Asset security
Employee control
The specifications may be subjected to change without prior notice.